In early 2012, Kio Stark honoured me by asking me to share my story for her writing project on autodidactism, which is now out for sale: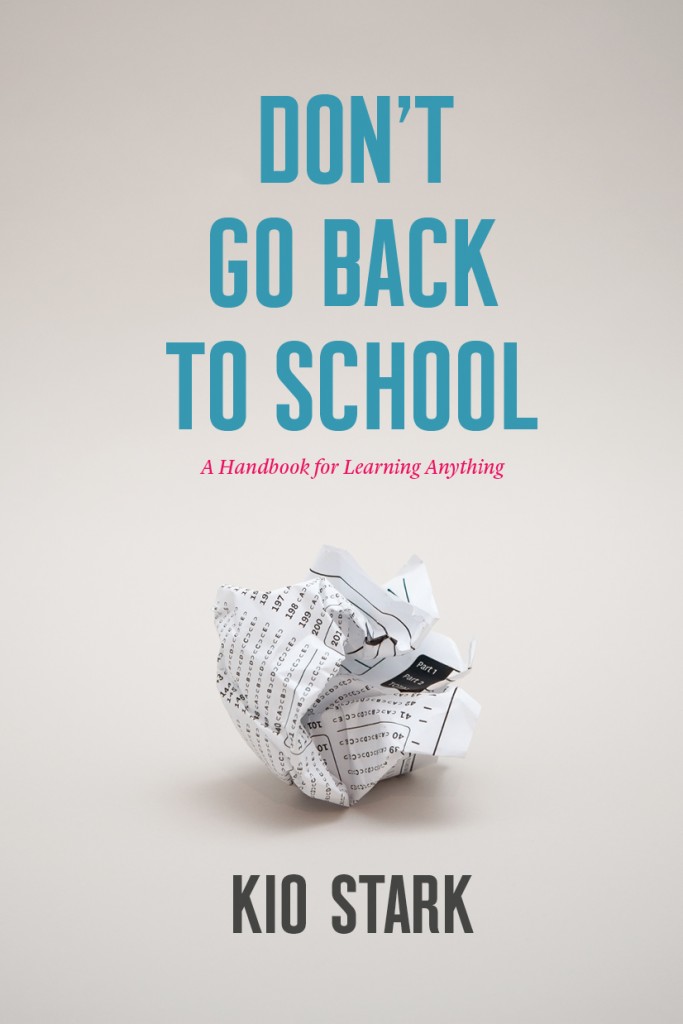 Cover by Ian Crowther of Familiar Design Studio
This book a timely advancement of the notion that we can learn without having to be taught, and do it for the content, rather than the credential. Moreover, in keeping with the can-do, gatekeeper-agnostic attitude of the autodidact, as a project, Don't Go Back to School represents living proof of the power of crowd-funded publishing.
I am the sixth interview, and easily the least internet-famous of the whole lineup. Pretty stoked to be counted among such talented people. And no, I haven't read the whole thing yet! I got an electronic copy just in time for my ebook reader to bite it, but luckily the dead-tree version is in the mail, so I'll have to update after I get it. I'm eager to dive in. Thanks again, Kio!